A Community Designed to Thrive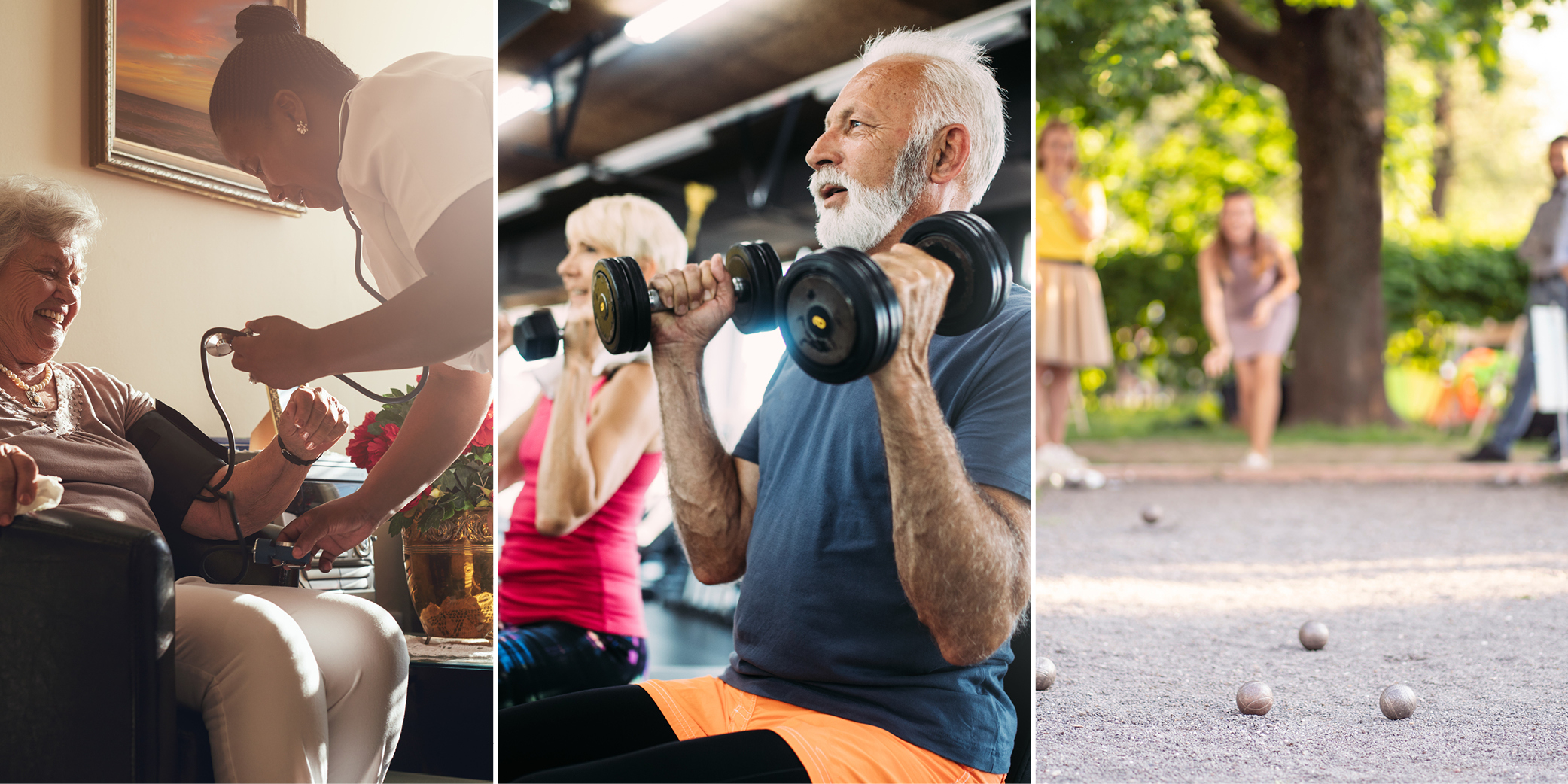 Healthcare
You'll have peace of mind knowing you can age in place with onsite healthcare should you need it—that's the beauty of a Continuing Care Retirement Community like Carsins Run. We will be the first and only in Harford County! Need a bit more help? Assisted Living provides all the amenities of Independent Living without worrying about cooking and cleaning. Rehabilitation on the agenda? Rehabbing with friends and family nearby is the best way to get back on your feet. We will have you covered around the clock with caregivers specially trained in memory disorders. In the Carsins Run healthcare settings, a professional healthcare team will be at your service including physician care and daily care from a nursing team.
---
Fitness
It will be easy to get moving at Carsins Run! Stay in shape or improve your strength, flexibility, balance and endurance in our well-equipped fitness and wellness center at the Chesapeake Clubhouse. If the outdoors is calling, opt for a bike ride or walk on the many lush trails on campus.
---
Socialization
A smaller, cozy community makes for an ideal environment to develop strong relationships and friendships. Even before construction begins, Carsins Run will be chock full of activities that get you out and about with other residents including social get-togethers, special interest groups, fun day trips and events and enjoyable Charter Member luncheons. The Chesapeake Clubhouse will be a central hub for socializing with dining, fitness and wellness, self-enrichment classes, entertainment and recreational activities. Even state-of-the-art technology will connect you online with your family and friends as well as the world around you!
---
Nutrition
You will be able to choose from six different dining options—each with an expertly crafted menu and a focus on nutrition. Carsins Run is committed to healthy, delicious meals using quality and locally grown sources and fresh ingredients prepared by a team of culinary experts. All six venues will offer vegetarian and gluten-free options. There will also be an accredited dietician on board to help accommodate unique dietary restrictions.