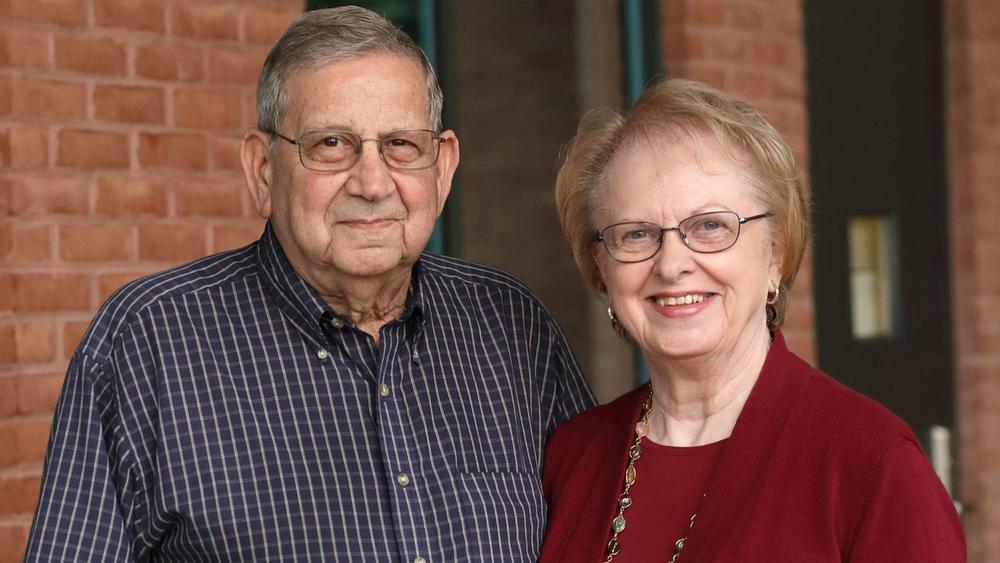 Board Member & Future Resident Bill Seccurro Featured in The Baltimore Sun
Carsins Run Board Member Bill Seccurro and his wife Kay featured in The Baltimore Sun, "Seniors around town: Meet charter members of Carsins Run."
Community leader Bill Seccurro has lived in Harford County for over 50 years. He has invested his time, talent and resources to support myriad not-for-profits and continues to do so as a Harford advocate. Bill retired in 2000 from the Harford County School System where he served as Supervisor of Career and Technology Education for the last 18 years of his 35-year career with the school system.

Seccurro remains active in Harford County and sits on several local boards including the Carsins Run at Eva Mar Board, the Town of Bel Air Economic and Community Development Committee, and the Discover APG Advisory Board. He chairs the Harford Business Roundtable for Education Executive Committee and the Harford County Board of Education Citizens Budget Advisory Committee, among others.
Following his retirement from the Harford County School System, Seccurro served as the President and CEO of the Harford County Chamber of Commerce. Chair of the chamber board during his tenure, prominent Harford County attorney Carolyn Evans, described him as "an integral part of the chamber for 10 years. His dedication, loyalty and work ethic are unprecedented."
"There seems to be a common misconception about seniors, that once you retire, your life stops but it really doesn't," Seccurro said. "I am as active as I've ever been and that's why I chose Carsins Run. My wife and I will live independently and actively at Carsins Run. With clubs, cultural trips, many restaurants, outdoor entertainment space, and more, I plan to continue living well at Carsins Run."
Seccurro's wife, Kay, is also looking forward to calling Carsins Run home.
"Once you reach retirement age, you start thinking about the rest of your life," he said. "We didn't want to be in a situation where our health suddenly declined, and we wouldn't be able to live independently, with no plan in place. We didn't want our children to be forced to make decisions on our behalf as we age. We wanted to make these important decisions ourselves now while living independently, relieving our children of any hard choices down the road. That's why we decided that Carsins Run's, Harford County's first continuing care retirement community, was the right choice for us."

Seccurro says that he and his wife had no intentions of leaving the county that they've called home for so long.
"Harford County is where I raised my family, it's where I worked, it's the community I have been a part of for more than 50 years," Seccurro adds. "It's the community I am proud to serve because it's my home. So why would I want to leave?"
Presbyterian Home of Maryland's Carsins Run at Eva Mar is a not-for-profit life plan community that will be located on 47 acres near the Amyclae development off Route 543 in Bel Air, MD. The first phase of the community will include 180 independent living residences, 12 suites for memory care, 24 assisted living residences, and 12 nursing home residences. Presbyterian Home of Maryland has a rich history of providing residents with industry-leading quality healthcare, social and wellness opportunities.