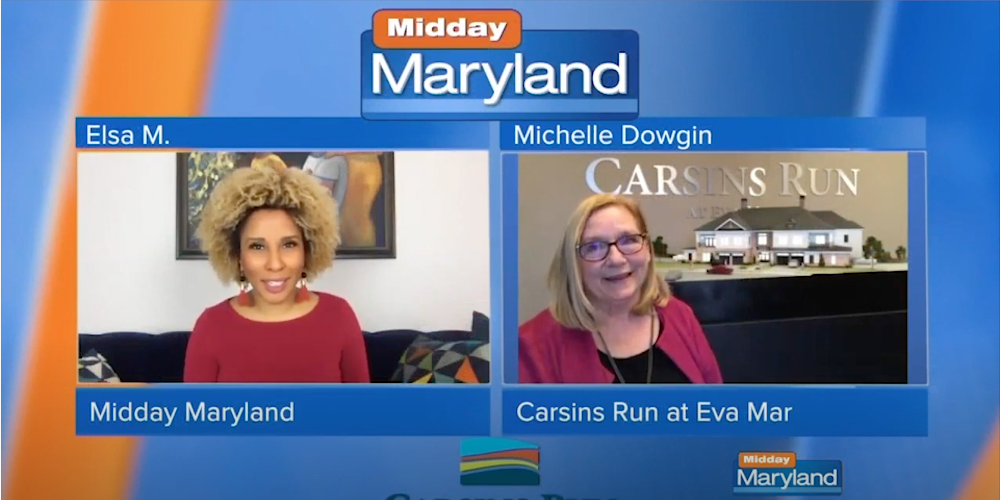 Carsins Run Featured on WMAR's MidDay Maryland
Carsins Run was featured on MidDay Maryland, WMAR's local lifestyle show, which aired on ABC Channel 2 on January 11, 2021.
In MidDay Maryland's "Carsins Run at Eva Mar" segment, Sales Counselor Michell Dowgin was interviewed by Elsa M. and discussed the advantages of choosing a senior living community as a retirement option.

WMAR MidDay Maryland Segment
"Carsins Run at Eva Mar is Harford County's first and only continuing care retirement community. With units for independent, assisted, nursing care, and memory care, Carsins Run can truly meet seniors needs at all stages.

Seniors can enjoy socialization, wellness programs, friendships, and resort-like amenities while receiving the care they need in a safe and welcoming environment. There are a variety of dining options inclusive of special dietary needs, plus a 24/7 safety staff.
Carsins Run is currently accepting new residents and can offer virtual consultations."
Start your journey now!