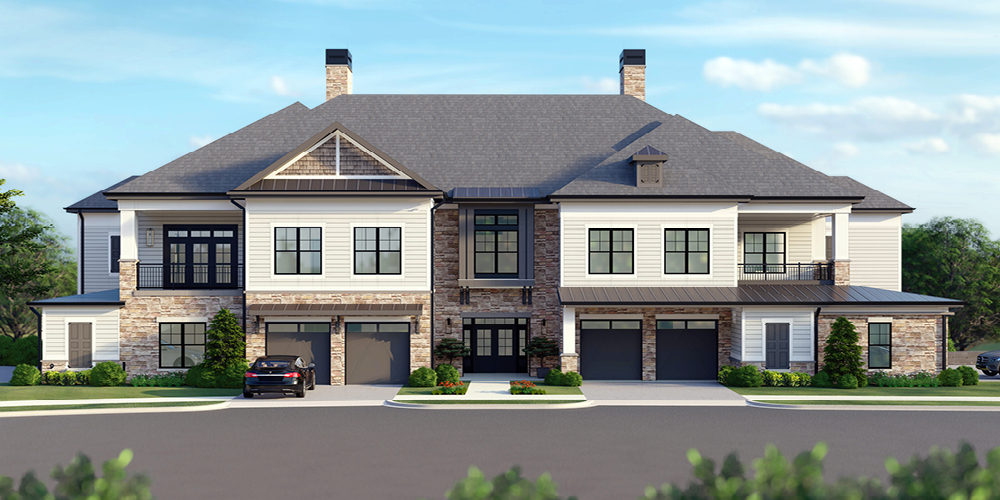 Carsins Run Now Offers Manor Home Apartments
You asked for it, now Carsins Run at Eva Mar is offering the highly-requested Manor Home apartments.
What is a Manor Home?
Manor Homes are the latest trend in senior living. Manor Homes are smaller buildings with 10–15 apartments per building and only 3–5 apartments per floor.
All independent living residences at Carsins Run are designed for exceptional retirement living, yet a Manor Home is decidedly different—it blends the beauty of a retirement community apartment with condo living. Sometimes called a "hybrid home" for this very reason, a Manor Home features creative layouts and plenty of light. While you have lots of privacy, you also have the opportunity to mingle and socialize as you please.
"Manor Homes are a product of the increasingly heightened expectations of today's younger seniors who want to retain a carefree and private lifestyle coupled with on-campus amenities and services. Manor Home residences offer a more intimate connection with the environment than a traditional apartment."

—Carsins Run Architect Jim Hudgins, President, THW Design, Inc.
Why retire in a Manor Home apartment at Carsins Run?
A Manor Home is a great retirement alternative to condo living—especially for active seniors. It's all about independence with Manor Homes and being part of a close network of friends in your community. Plus Manor Homes at Carsins Run provide an abundance of personal space and luxury apartment features such as high ceilings, a large private balcony or patio, and covered or garage parking.
At Carsin Run Manor Homes, you're never too far from where all the "action is." Located just a short walk away from The Clubhouse, you're close to everything Carsins Run has to offer—including all the amenities, from dining and fitness options to the continuum of care and healthcare residences, should you need it.
Manor Home Apartment Features
Garage or covered parking for each apartment

Open floor plans with substantial room sizes

Large kitchen with island, stainless steel appliances and a pantry

Windows on two sides of the apartment, bringing in even more light

Large individual balconies or patios with expansive views

Walk-in closets

Pocket doors on may rooms for ease of furniture placement

Indoor elevator access

Individually controlled heating and air conditioning

Side-by-side washer/dryer

Many styles available with 2nd bedrooms, studios or dens
You can choose from six floor plans ranging from 1,180–1,686 square feet.
Make yourself exceptionally comfortable in a Manor Home apartment
How does retiring in a Manor Home sound? Enjoy independent living in a residence that looks and feels very much like a condo but with all the benefits of Carsins Run—Harford County's first Continuing Care Retirement Community (CCRC).
Reserve your Manor Home today—for just $1,000.
Carsins Run is now accepting reservations for independent living Manor Home residences. But we encourage you to act now, because many prime apartment locations are going fast!
Come take a look at the new renderings, floor plans and updated site plan. Make your home your very own, with custom choices—especially if you get in early as a Charter Member. Better yet, for a limited time, you can reserve your Manor Home apartment of choice today for only $1,000.
Get in on the ground floor today. Contact the Sales Counselors for current availability and pricing information.