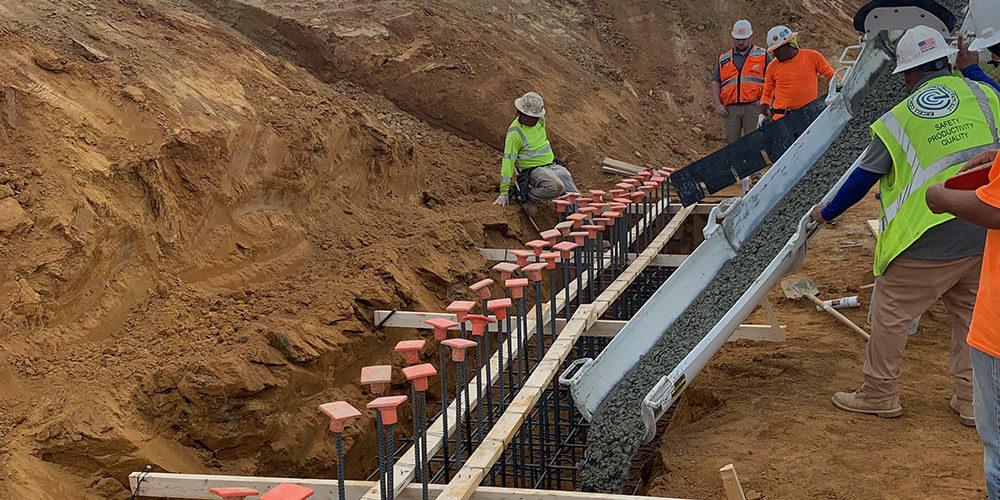 Construction Update: Tidewater Manor Home is coming to life!
Construction work has restarted on the Tidewater Manor Home with sediment and erosion control in place, final grading of the construction pad, and concrete pours. Material orders have been placed, and steel rebar has arrived on-site. The concrete footers and pad pours are in process. In the next few weeks, the elevator pit will be dug and poured, and before long, structural steel will begin coming out of the dirt. It is so exciting to see the building coming to life.
It's hard to see the construction work from Route 543, Fountain Green Road, but if you drive up Eva Mar Boulevard to the site entrance, you get a much better view of what is going on.