How do future residents envision their lives at Carsins Run?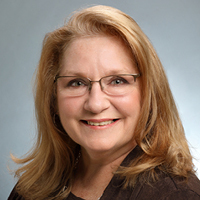 Future residents of Carsins Run don't "need" to live here, they "choose" to live here. I talk regularly to the people who are planning to move to the community when it opens, and they tell me that they feel it will enrich their lives. They believe Carsins Run will make it easy to savor the present, offering a comfortable and carefree lifestyle with high end amenities and services, all while offering optimism by way of peace of mind for the future.
Carsins Run residents will have the freedom to travel without as many obligations and responsibilities. Living at Carsins Run will allow them to explore talents and hobbies for which they didn't previously have time. The wellness programs will allow them to stay fit and live a longer and healthier life. They hope to make meaningful use of their time and talents with programs to help discover or renew life's purpose.
Prospects feel that the social aspect of living at Carsins Run will be the most valuable. They look forward to forming new friendships with other residents, which will offer them a strong social support system. Connections with other people are a crucial key to finding happiness in life.
—Michelle Dowgin Sales Counselor