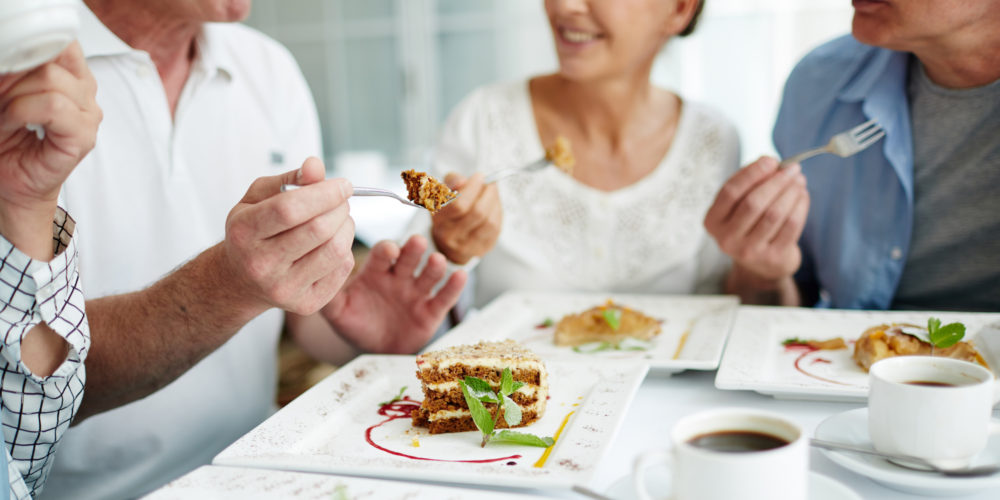 Informational Luncheons
---
EVENT CANCELATION NOTICE
In light of the ever changing Coronavirus (COVID-19) epidemic, ALL Carsins Run events through May 1st have been canceled.
We will be reevaluating the situation daily.
Please contact the Welcome Center at (443) 707-2574 or send us an email if you have any questions or concerns.
---
Join the marketing team of Carsins Run at Eva Mar for an informational luncheon where you can learn more about the offerings of Harford County's first and only Continuing Care Retirement Community (CCRC). And, feel free to bring a friend!

All presentations begin at 11am unless noted otherwise, followed by lunch.
If Harford County Public Schools are delayed or closed, our event will be canceled.
---
RSVP
To reserve your spot, contact us at (443) 707-2574 or info@carsinsrun.org.
Reservations are required.

---
Luncheon Dates
Thursday, April 2 — CANCELED
Parings Bistro
2105 Laurel Bush Rd #108
Bel Air, MD 21015
Tuesday, April 14 — CANCELED
Maryland Golf & Country Clubs
1335 East MacPhail Rd
Bel Air, MD 21015
Thursday, April 23 — CANCELED
Vandiver Inn
301 S Union Ave
Havre De Grace, MD 21078