Innovative Architecture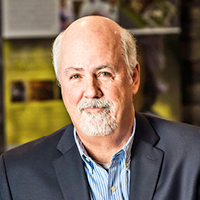 Recent world events have led architects to take a closer look at the design of Life Plan communities. Taking this extra step will guarantee services can be efficiently and effectively provided to residents even when significant events like pandemics begin to challenge how we engage with each other. Carsins Run is in a unique position to design and build the campus from the ground up while taking into consideration many things that "might happen." With the leadership of THW Design's President Jim Hudgins, Jr., Carsins Run will continue to incorporate the latest design innovations as well as the most up to date systems and building features to ensure the community will truly be state-of-the-art.
Residents who live at Carsins Run will enjoy a variety of commons spaces that are designed to support social connections and interactions that may be casual and informal or scheduled and planned. Shared living spaces will be available for small group gatherings where social distancing can be practiced. Conversely, there will be larger spaces when people are comfortable meeting in larger groups. Furniture pieces and placement are being planned to allow spaces for further flexibility.
In the healthcare setting, the buildings will reflect the same lifestyle and hospitality culture but designed to allow staff to provide high quality care to residents. Portions of the healthcare campus can be isolated should that become necessary to keep residents safe and secure.
The design of the Carsins Run campus is exciting. Future residents will be proud to call this their "home."