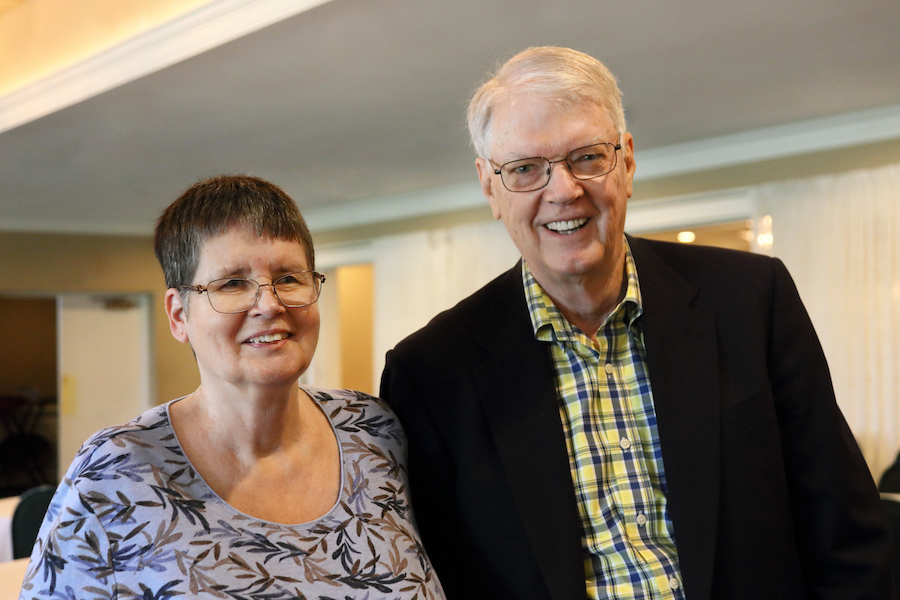 Meet Charter Member Residents Bill & Judith Ward
Curiosity! That's what made Bill and Judith Ward visit the Welcome Center. They had heard a lot about Carsins Run for over a year and while driving up Route 543, decided to satisfy their curiosity.
As empty nesters, they have more space than they need in their five-bedroom home—plus they've become used to the easy lifestyle of their summer condo in Bethany Beach. "Perhaps we should look into something like that in Bel Air—everything is taken care of for us," thought the couple.
What was their reaction of the Welcome Center?
"It was nothing short of amazing! The people there were the nicest people!" says Bill.
They answered all our questions, and even showed us how they can customize our layout and finishes." What the Wards found especially "amazing" was the secure environment and that they could stay there through every stage of their life. Their kids won't have to worry. "Neither will we," says Bill.
Best of all, Bill loves that he can stay in Bel Air and stay in a small, cozy community that's near their friends, closer to their church and stores. "We like it so much... can we move there now!?" exclaims Bill.