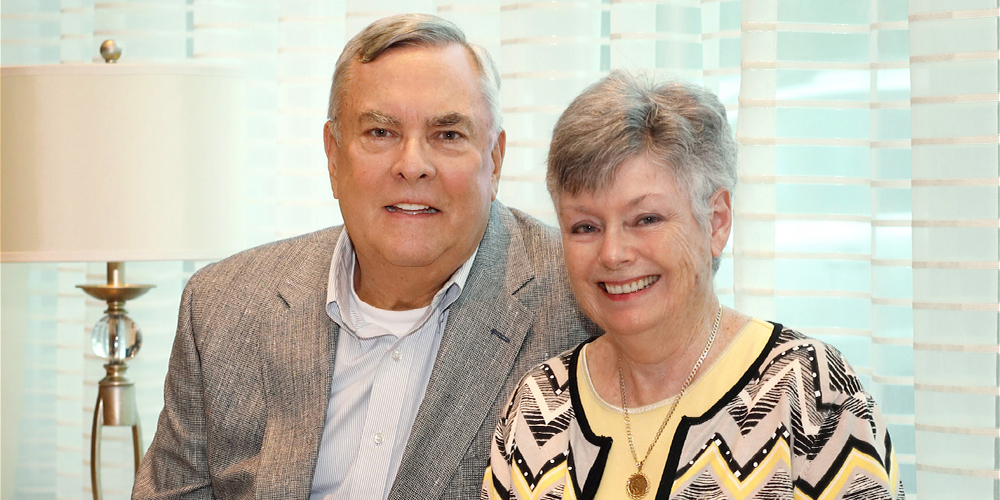 Meet Charter Member Residents Pat & Brian Adelhardt
"Today, we enjoy socializing more than working!" Pat and Brian Adelhardt are looking forward to community living at Carsins Run. After working and farming for over 43 years in northern Harford County, they've found that these days they need to be in a more social situation.
"The farm was the base fabric of our life. The view here at the farm is absolutely stunning, but we're a bit isolated.
Carsins Run will be like living in a country club with nice accommodations and eating venues.
We can sit quietly and converse around beautiful grounds with friends and go home to a beautiful, new apartment!"
The Adelhardts also love the idea that they'll be moving into their new home with friends already made. "We'll know our neighbors when we move in, thanks to the social activities that Carsins Run puts on now. We've met a lot of nice people here!"
Equally important is the healthcare that Carsins Run will provide. "It's a fact of life, as we grow older, we'll have serious health issues. I have piece of mind knowing there's professional help here 24 hours a day so we can age gracefully in place."
Carsins Run looks forward to welcoming Pat and Brian Adelhardt to their new home in the near future.