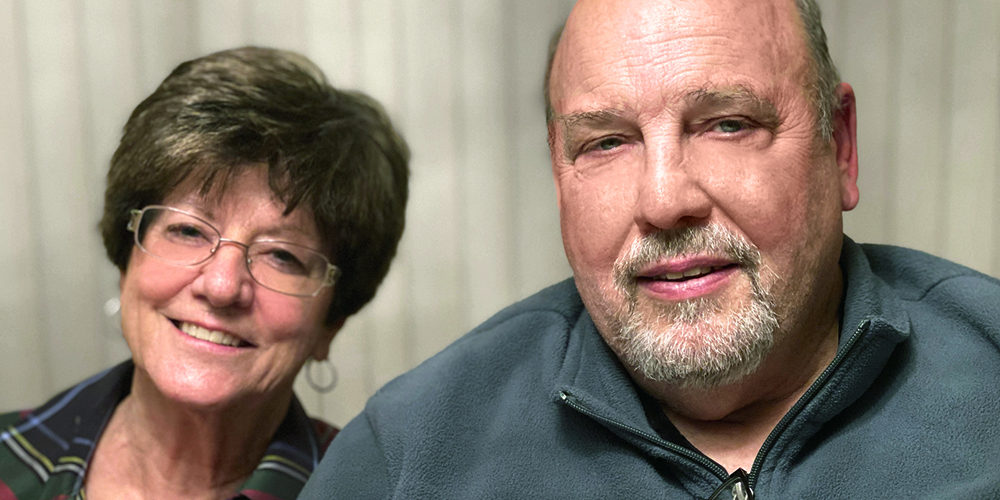 Meet Future Residents Mary Ellen & Peter Bucha
To say that Charter Members Peter and Mary Ellen Bucha are world travelers would be an understatement. The Buchas have lived in three countries and nine states during their family's 28 years of service to our country, and moved their household goods 17 times. Their next move is to Carsins Run at Eva Mar!
The Bucha's have been happily married for 48 years. They met while in college in 1969—Mary Ellen was in Ladycliff College in Highland Falls, New York, while Peter was in the U.S. Military Academy at West Point, New York. They started dating in 1970 and graduated college two years later. Mary Ellen taught for a year near her home in Long Island, while Peter stayed at the Academy for a year as an assistant football coach/recruiter. In 1973, they said their "I do's" at West Point.
Says Peter, "Our first duty station after we were married was Hawaii for 42 months." Somebody had to do it, he joked. Their favorite assignment was in South Korea, from 1996 until 1998, before coming to APG MD, short for "Aberdeen Proving Ground," a U.S. Army facility located adjacent to Aberdeen, Harford County.
Throughout their military service, Mary Ellen taught school on and off, including at the American Department of Defense School in Korea. Once back in the states, she worked as a math teacher and works today as an academic advisor at Harford Community College.
As for Peter, he speaks glowingly about his company command time in the 25th Infantry Division in Hawaii, three years of staff time with the First Armored Division in Germany, and the two years as a Battalion Commander with the First Infantry Division at Fort Riley, Kansas.
Carsins Run is a good fit for us and will make sure we age gracefully with minimum impact on the rest of our family.
After retirement in 2001, he worked 11 years for Battelle Memorial Institute, a government contractor, as an operations manager in the area of Chemical, Biological, Radiological and Nuclear (CBRN) protection for different government agencies. In 2012, he left Battelle and kept busy teaching math part time, volunteering as an assistant high school football coach as well as driving for the Perry Point VA Medical Center.
In 2016, Peter and Mary Ellen started caring for Mary Ellen's father, Joe, who lived close by in a local independent care/assisted living facility. As his health declined, they became more involved and experienced the difficulties of aging gracefully. With the COVID situation, they became even more involved until he passed away last year at the age of 97. "With this experience, we think Carsins Run is a good fit for us and will make sure we age gracefully with minimum impact on the rest of our family," says Peter.
Adds Mary Ellen, "After spending our last three years at APG MD, we grew to love Harford County and decided to make it home." Their two children and two grandchildren are also proud to call Harford County home. Adds Peter, "Carsins Run has a great location in Harford County, it's close to family and friends, and the availability of long term care, no matter what it is."
Carsins Run looks forward to welcoming the Buchas and serving them well, just as they have served for our great country over the years.