Meet Charter Member Residents John & Debbie Verbillis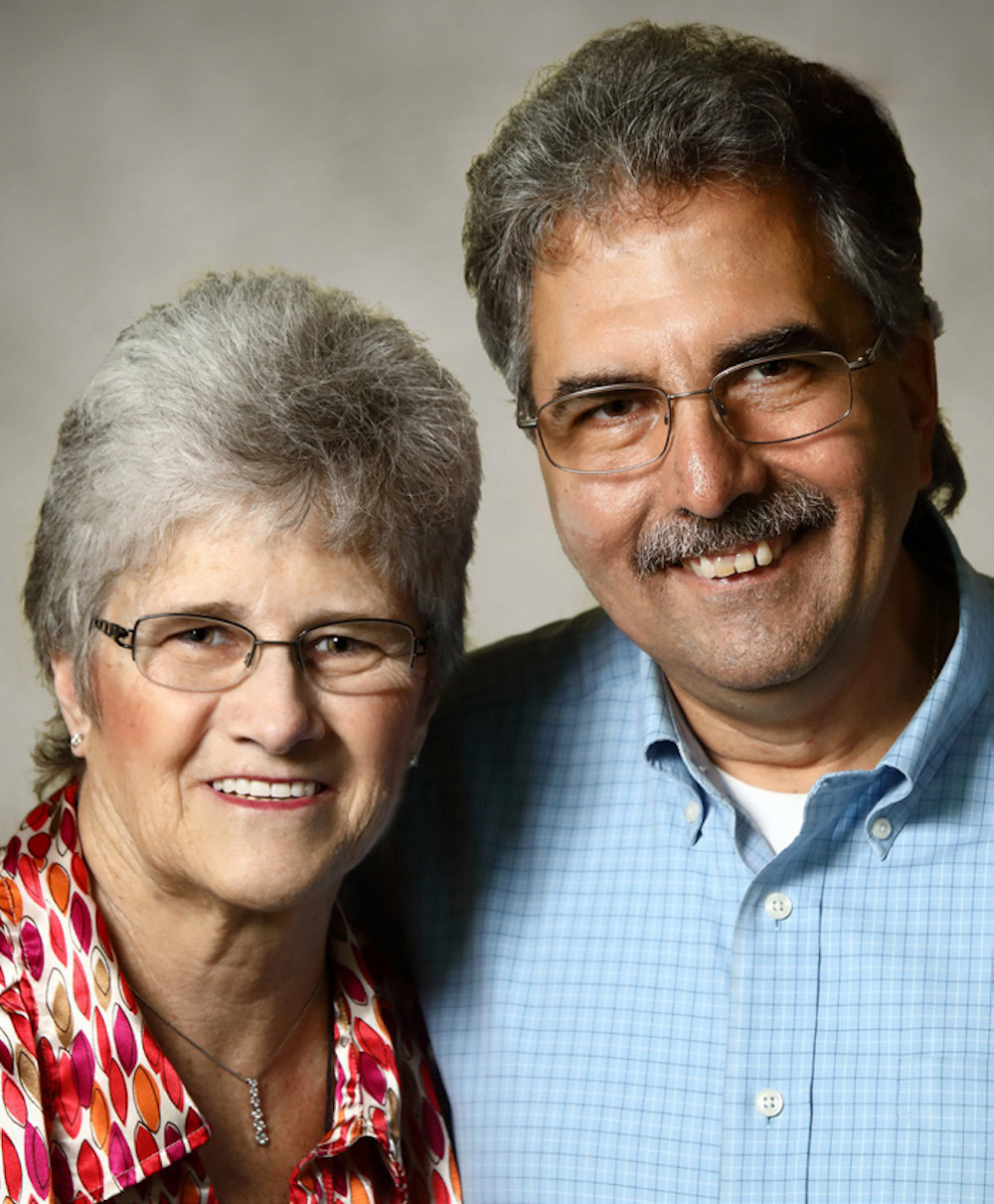 There isn't much that can stand in the way of John and Debbie Verbillis. These Bel Air retirees in their early sixties rarely sit still, and they plan to bring their positive energy, creativity, volunteerism and sense of fun with them to Carsins Run at Eva Mar.
Both John and Debbie maintain chock-full schedules. John lends a hand at a local food bank, is an active member of the Lions Club, and teaches vacation Bible school and confirmation classes at the Lutheran Church of the Good Shepherd. Debbie performs with Just for Fun Singers, plays chimes at church, and regularly takes her "Wacky Walkers" creative decorating program to area assisted living and nursing homes. Jointly, John and Debbie watch their infant grandchild once a week and volunteer with Upper Chesapeake Medical Center and The Make-A-Wish® Foundation. As if that's not enough, both are avid quilters. In fact, they are so crazy for quilting, they chose a residence at Carsins Run that includes an extra bedroom just for their sewing machines!
With all of that said, Debbie notes that many people are surprised that the active couple plans to move to Carsins Run at Eva Mar. She recalls, "They say, 'But, you're only 65!'" Her response? "So many people have such limited foresight. They wait for a crisis in their lives, rather than planning ahead. Then, they have to scramble. Not us. We're picking our future."
"We love cruising, and we see Carsins Run as a big, beautiful cruise ship with everything included and right outside our cabin door. We're ready!"
John adds, "Another thing to consider is, Baby Boomers are going to be increasing the demand for senior living, and if you wait, there may not be any availability. We're taking advantage of this opportunity now, while we can."
The couple loves everything about what Carsins Run will offer: the beautiful building design and campus setting, multiple dining venues, cleaning and maintenance services, free transportation, predictable costs, levels of health care should you need it, and the Bel Air location, which will let them continue their established lives close to family, friends, doctors, church and activities they love. Debbie and John also appreciate the 501(c)(3) not-for-profit status of Carsins Run, which puts the emphasis on people, not profits.
It's not surprising that two such positive, pro-active people have a unique and upbeat outlook on their future. "We love cruising," says John, "and we see Carsins Run as a big, beautiful cruise ship with everything included and right outside our cabin door. We're ready!"