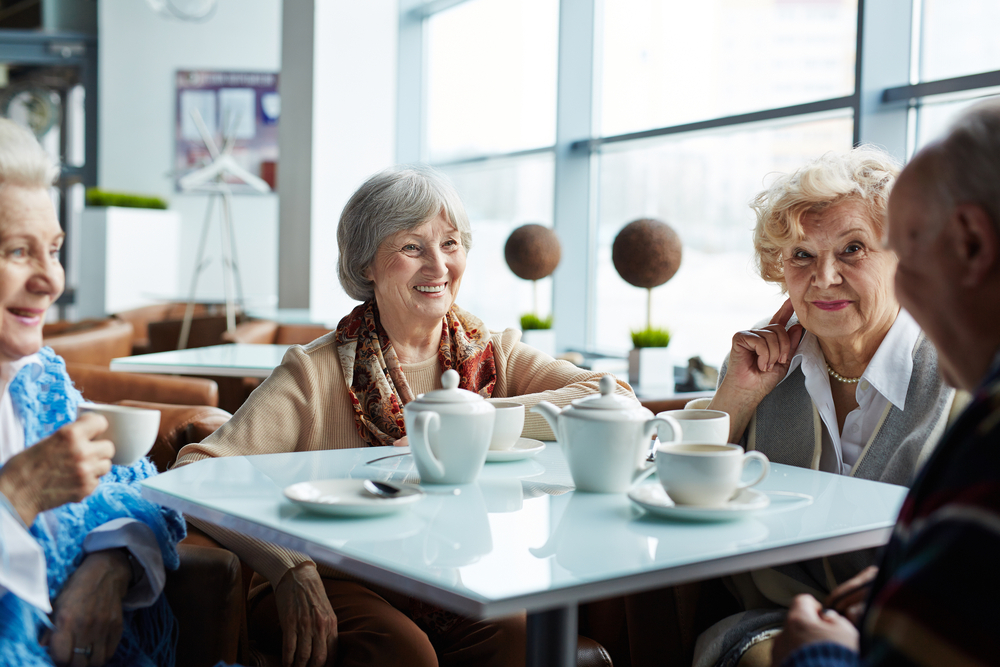 Purposeful Design = Social Enrichment
Embracing Healthy Social Connections at Carsins Run
Feelings of loneliness and isolation can sometimes overtake the lives of seniors, empty nesters, widows and widowers—and that can have a negative effect on one's well-being, both emotionally and physically.

According to a recent study, social isolation and loneliness are associated with a higher risk of mortality in adults aged 52 and older.1 The reason? Perhaps it's because they lack a social network.
Feelings of loneliness are also linked to poor cognitive performance and quicker cognitive decline,2 not to mention depression in both middle-aged and older adults.3 Loneliness has been seen to cause high blood pressure as well. A study in Psychology and Aging indicated a direct relationship between loneliness in older adults and increases in systolic blood pressure over a four-year period.4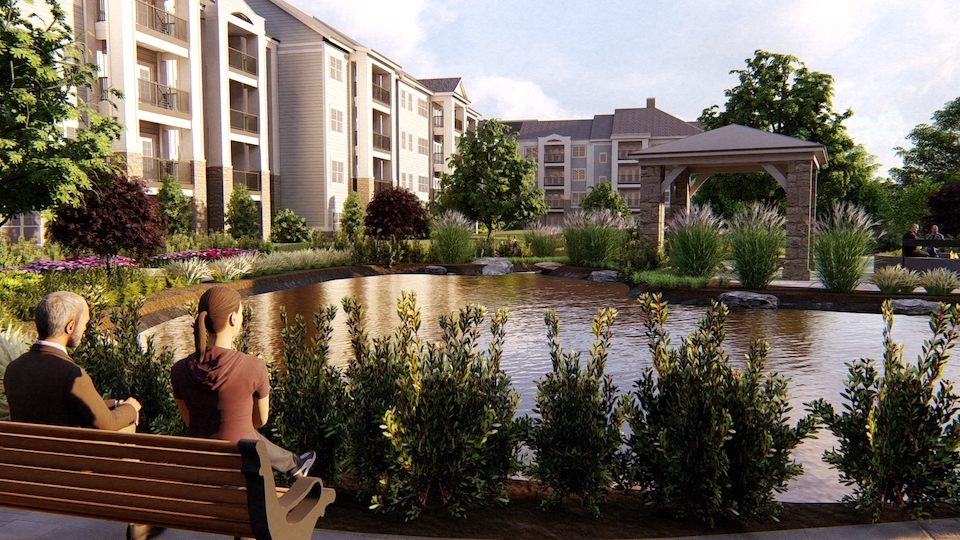 But there is good news! Recently, future Residents of Carsins Run attended a special seminar led by THW Architects who shared many exciting details about the thoughts that went into this new senior living community! Carsins Run was designed to ensure connectivity to the external community as well as the internal community. This starts with the recently completed pedestrian nature walking trail just off Route #543 at Eva Mar Boulevard.

According to Carsins Run architects, "Our goal was to infuse our design with the biophilia philosophy— a theory that suggests that humans possess an innate tendency to seek connections with nature and other forms of life. We know that being outdoors— whether living near water, nature and/or near the woods—has a healing effect. We've designed Carsins Run to embrace this concept."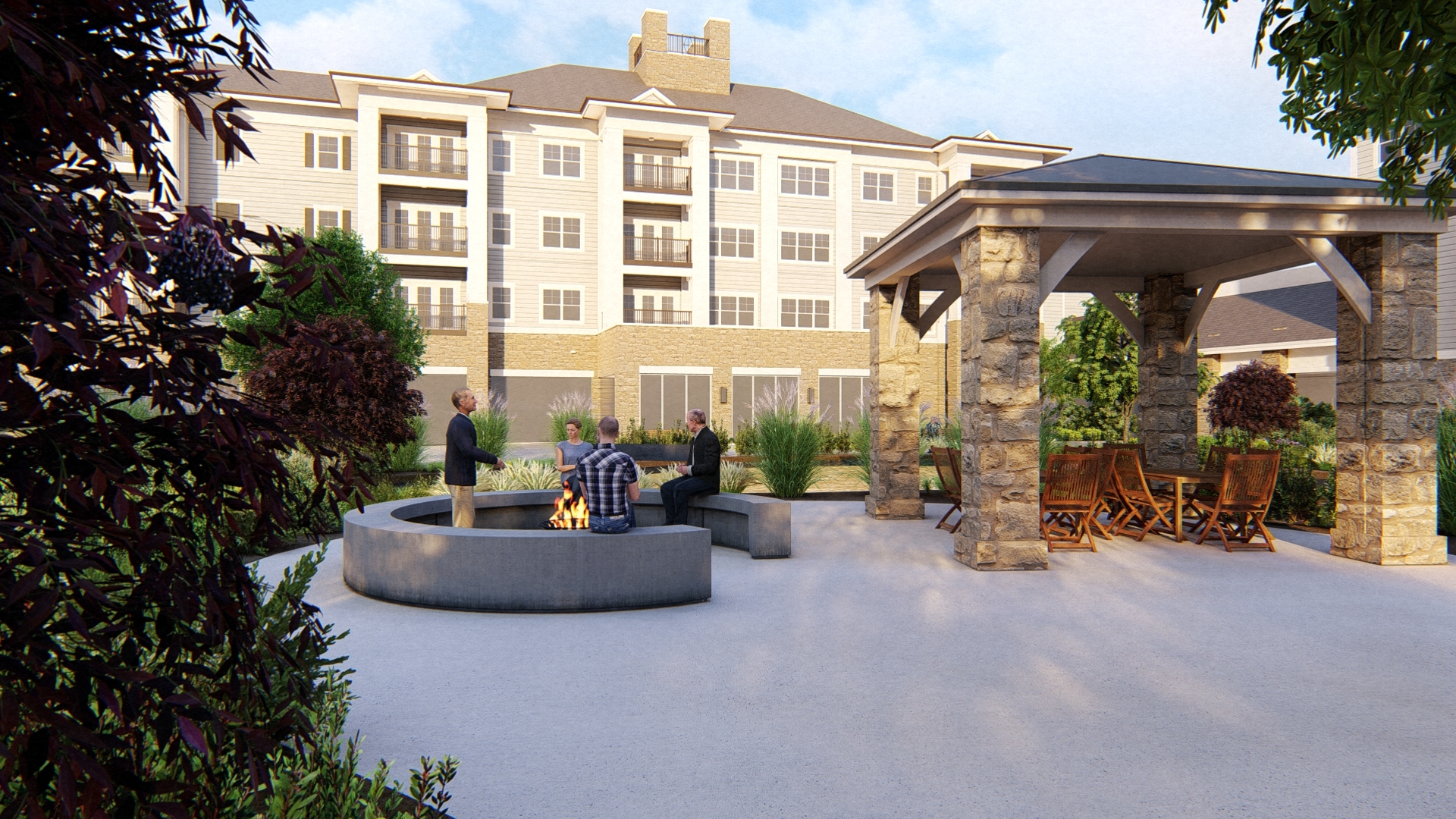 "Every space in the community has been designed to ensure pedestrian connectivity and socialization. The landscape plan includes a traversing trail system and activities where residents can join, observe and engage—including a putting green, two fire pits, a pavilion for get-togethers, as well as the lake and smaller pooling ponds and streams."

Inside, Carsins Run will boast club and amenity space totaling 35,000 sq. ft. "We're bringing in daylight with large windows and high ceilings and positioning the Community Clubhouse so that all the views are focused on the outside courtyard, nature and lake views. The Clubhouse has been created to be the 'energy center' for residents. Every path leads to a destination within the clubhouse, including the Event Center, Fitness Center and multiple dining venues."
Isolation and loneliness will be hard to find on the program at Carsins Run—and that's clearly by design!
---
Footnotes

1 Proceedings of the National Academy of Sciences of the United States of America, www.pnas.org
2 PMC, "Perceived Social Isolation and Cognition," www.ncbi.nlm.nih.gov
3 A Place for Mom, "Elderly Depression," www.aplaceformom.com planning-and-advice/articles/elderly-depression
4 PMC, "Loneliness Predicts Increased Blood Pressure: Five-Year Cross-Lagged Analyses in Middle-Aged and Older Adults," www.ncbi.nlm.nih.gov