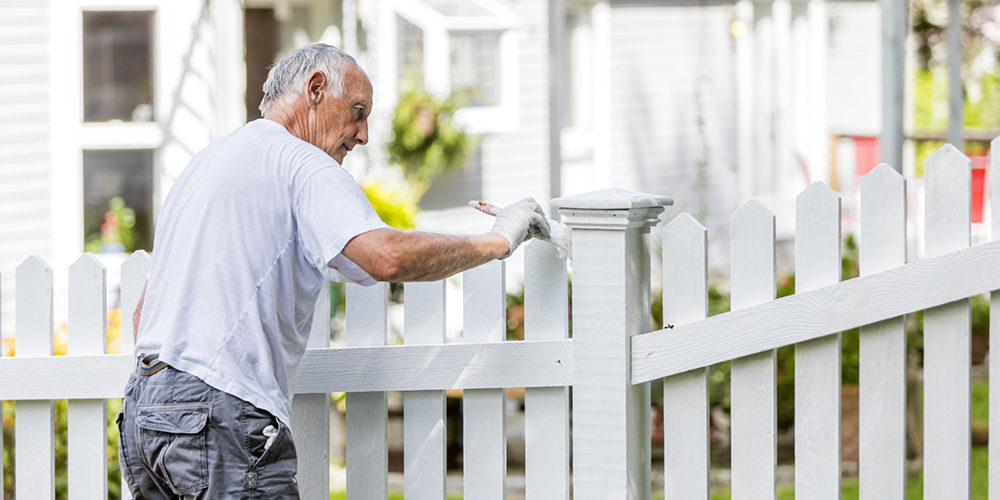 Should I Move to a Life Plan Community or Stay at Home?
As you near retirement, and even when you're already in your later years, there are many decisions you'll have to make that may affect your lifestyle and finances—one of which may be whether or not to stay at home or move to a Life Plan Community (also known as a Continuing Care Retirement Community or CCRC). Can you afford a move? Is remaining in your house less expensive? Which decision is best for your health? While both options have pros and cons, it's important to work out which offers the greatest good, and at what cost.

The cost of living in retirement
When considering moving to a Life Plan Community vs. staying at home, the first step is to break down your monthly expenses. You'll want to start with a Cost of Living Worksheet. Here's where you'll clearly see the financial difference.
Mortgage / rent / condominium fees
Gas / electric
Water / sewer
Trash / recycling
Telephone
Basic cable
Groundskeeping: lawn care, mulching, weeding, tree & shrub trimming
Snow removal
Home maintenance: heating & air conditioning, roofing, gutter cleaning, plumbing, painting, pest control
Major appliance repair / replacement
House cleaning
Real estate taxes
Homeowners insurance
Unexpected repairs
This can add up to a pretty penny each month, not to mention headaches, especially when some of these expenses are unpredictable. What if the dishwater goes on the blink? Or the roof needs repairing after a storm? That's yet another out-of-pocket expense you weren't expecting.
In a Life Plan Community like Carsins Run, services included in a single monthly fee are typically many of the recurring monthly expenses you would pay as a homeowner. For many seniors, a retirement community may save them money each month; for others, perhaps not.
As for food, most Life Plan Communities include at least one meal per day as part of the monthly fee. Carsins Run, for instance, offers a flexible meal plan and multiple dining choices to fit your lifestyle and preferences, including accommodation of special dietary needs.
Healthcare needs and costs
Another key expense to consider when comparing staying in your home vs moving to a life plan community is healthcare. This may vary greatly depending on your health needs, but generally speaking, a side-by-side comparison can shed some light.
If you need care at home, a home health aide or in-home skilled nurse (typically, an RN) can cost anywhere from $13-30/hour. For just 20 hours of in-home care per week, that can range from $1,600–$2,400 each month. That's on top of your other monthly expenses. Who will bear that expense? You? Your children?
Did you know that more than 34 million Americans are serving as unpaid caregivers for an older adult parent, spouse, other relative, friend or neighbor? The majority of whom are age 75+, for an average of 24 hours per week. That puts stress on the caregiver who undoubtedly wants to help, but has to take time off from work or his/her own family. It also causes emotional and physical stress on them.
Also, 44% of older adults 75+ report having at least one physical disability that impairs their ability to live independently. Remaining at home may not be the best option, health-wise.
What's more, a Life Plan Community like Carsins Run offers yet another benefit. The Carsins Run Benevolent Care Fund is available for those who run out of money because of extensive end-of-life healthcare costs. You can rest assured that financial support is available should you need it and qualify for support.
Socialization and wellness
There's also the social benefit of living in a Life Plan Community. In a study by Mather Lifeways Institute on Aging, 70% of residents that moved into a Life Plan Community reported that their decision "somewhat or greatly improved their social wellness." Life plan residents also scored higher than their peers in the community at large across five out of six recognized facets of wellness–emotional, social, physical, intellectual and vocational.
Instead of sitting home alone or with your spouse, a Life Plan Community provides as much, or as little, socialization as you'd like. Mingle with new-found friends or simply enjoy the comfort of your comfortable apartment, safe in the knowledge that you have entertainment, dining and healthcare services right within your community, all included in your monthly fee.
"Residents are reluctant to leave their homes and the memories they've created there behind. But sometimes the upkeep and expenses become too much, especially in their advanced years. Plus, they sometimes feel isolated. A Life Plan Community is worry-free. It's a wellness-focused lifestyle without the financial headaches of maintaining a home, with plenty of opportunities to socialize if they want to."

—Michelle Dowgin, Carsins Run Sales Counselor
Weighing the pros and cons of moving
Clearly, you must crunch the numbers to be able to know for sure whether or not you should move to a Life Plan Community or remain at home. Contact us for more information about financial plan options and monthly fees. Our sales counselors can also assist you with your expense worksheet to help decide if a move is the right decision for you.