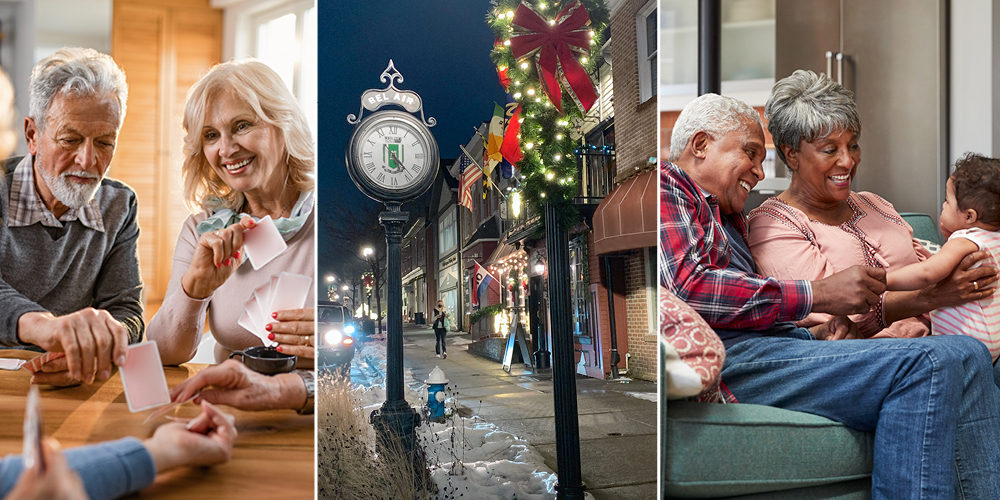 Stay in Town and in Touch
Carsins Run will keep you connected to those you love in the surrounding area. In fact, many future residents have made Carsins Run their top choice among retirement communities in Maryland because they don't have to move out of their beloved Harford County and can still be near family and friends. Those who have moved out of town or even out of state are looking forward to coming back home to Harford County.

Being closer to family and friends means you can enjoy the best years ahead in the very best of company. You can watch your grandkids grow up and visits with your children can be as often as you like, since you'll be living close by.
Get out and about in town, close to everything you love about Harford County—from places of worship to quaint shops and cozy restaurants.
Enjoy yourself with newfound friends over a game of cards, a good movie or just casual conversation. The Clubhouse, Event Center, Fitness Center and Arts & Crafts Room offer a host of opportunities.
Carsins Run is near everything—and everyone—that matters. That means visits with good friends are not only easy, but part of your every day.
Spend quality time with the kids and grandkids at Carsins Run. With family in town, you're always close and in touch.
There's no better place to enjoy the winter months than in Harford County. Crisp air and the beauty of snow-covered scenery are just outside your door.