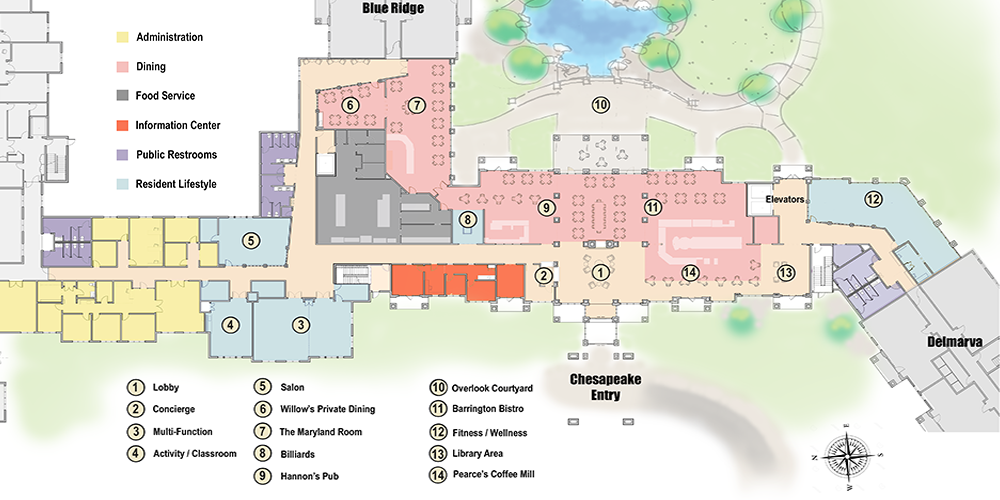 Take peek at the Carsins Run Clubhouse
A bit like a town square, the Clubhouse is the central hub for dining, socializing, entertainment, fitness and wellness, classes and recreational activities.
Meet up with friends to share great conversation, meals, hobbies, games and activities.
Choose from multiple dining options, from casual carry-out to attentive, restaurant-style table service. Your choices also include private dining and outdoor dining in the courtyard (weather permitting).
Take self-enrichment or just-for-fun classes, based on your current or new interests.
Join one of the many special interest clubs or participate in recreational activities.
Enjoy a variety of regularly scheduled entertainment.
Pamper yourself with personal services available at the Salon/ Barber Shop.
Find a quiet spot to rest, read in our cozy reading nook.
Step outside to the courtyard to enjoy its lovely landscaped gardens and soothing water features.