​Will Carsins Run also provide financial security?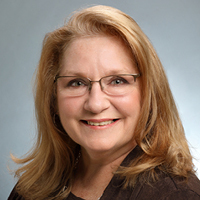 We are very sensitive to the fact that financial security is a big concern among seniors. Some are worried if they'll have enough money in retirement; some want to leave something to their kids. At Carsins Run, there are no surprises—the upkeep of maintaining a home, both interior and exterior maintenance, are covered by the community.

You can also count on our Benevolent Fund to cover healthcare costs if you run out of money through no fault of your own and you qualify for support. That's peace of mind for you and your family. Carsins Run also gives couples a sense of well being, knowing that no matter what happens to you, possibly a costly illness, your spouse can remain where they are forever, well cared for and surrounded by friends.
One Charter Member, after looking at the fees for Carsins Run and knowing the costs and work of owning her own home, was very decisive and said to me, "What is there to think about? I know what my costs will be and I hope to have some money left for my kids. If not, I know I've given them the freedom, emotionally and financially, to live their lives without me as a burden."
—Michelle Dowgin Sales Counselor