The Darlington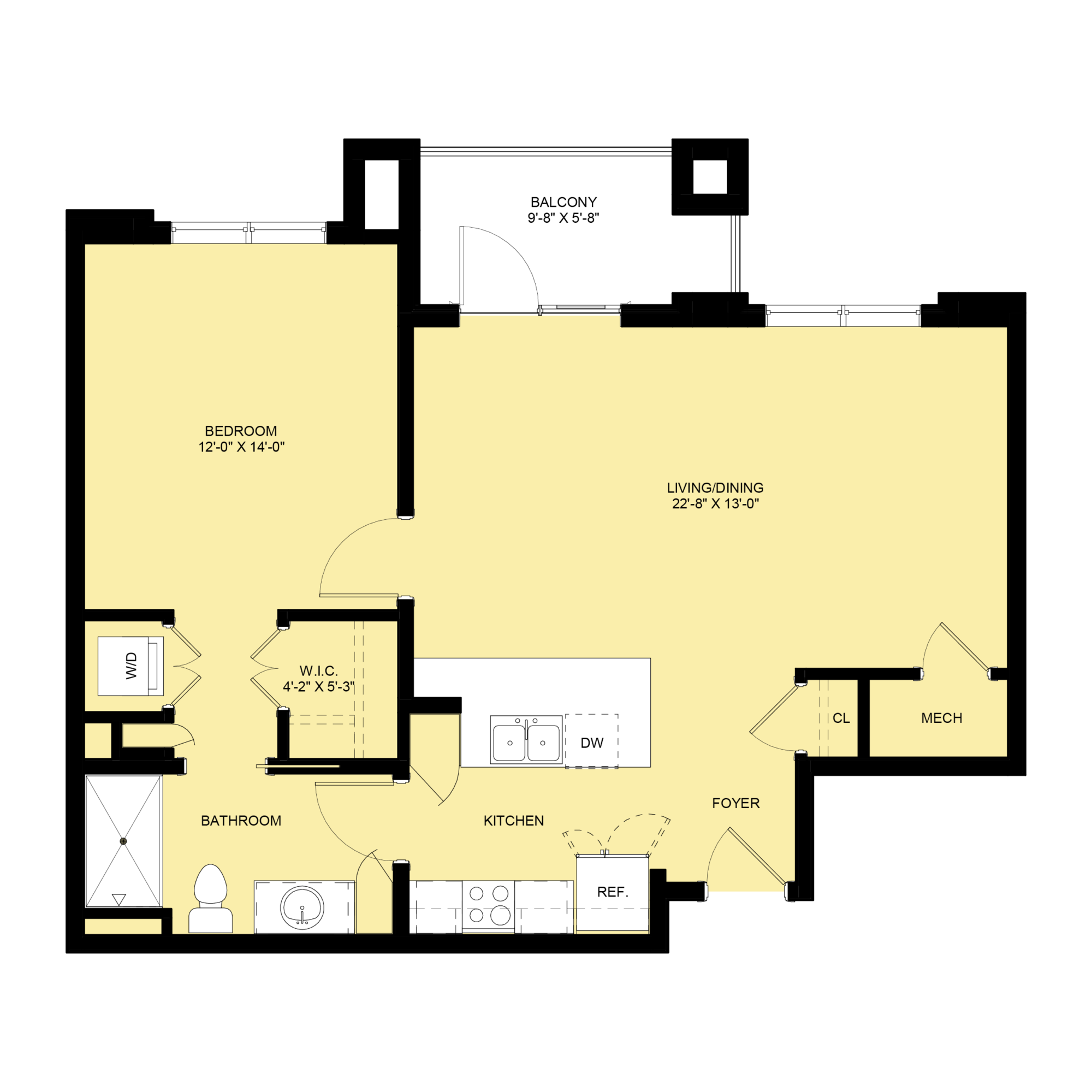 Specifications
1 Bedroom, 1 Bath Deluxe / 842 sq.ft.
Floor Plan Features
Open floor plan maximizing daylight/views
Master bedroom with walk-in closet
Stainless steel kitchen appliances
Stacked washer & dryer
Pocket doors affording better use of wall space
Spacious pantry in kitchen
Private balcony to enjoy the fresh air

Inquire
Fill out the Contact form or call (443) 707-2574 for current availability and pricing information.
---
Final dimensions and configurations may vary from this plan.